Innovative Marketing Solutions
We are your voice to your product.
Your go-to printing service.
We know that you need to navigate in a market that is in constant evolution and in need of originality. The first glance of a consumer's eye is often a guarantee of purchase or rejection. In any industry, being purchased means standing out, but also triggering an emotion in the consumer's heart. No matter what is said, it is still true that the general presentation of a product is one of the first selection criteria for a consumer.
At Avenue Labels & Packaging, we know how competitive it is out there and we can help you in the development of your product or packaging while respecting your needs. We will help you bring out the desired emotion so that the consumers choose you.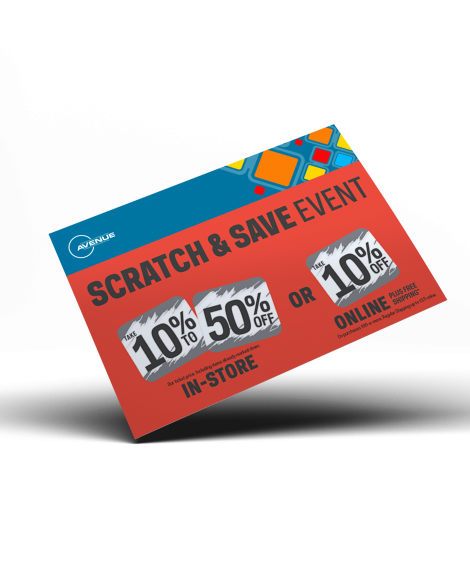 Are you in it to win it? Looking for a unique way to give your clients a discount and show them appreciation? Scratch cards are a great way to showcase just that!
Looking for a fun way to promote your brand? Consider Temporary tattoos for your next promotion!
On-pack coupons used an adhesive backed liner to stick your coupon or promotional message to the outside of your product's packaging. Usually and most often used for dollar discounts.
A promotional booklet is a great way and solution to showcase all the information you'd like to get across. Similar to on-pack coupons, promotional booklets use an adhesive backed liner to affix your promotional message to the outside of your product's packaging and have multi-pages.